GET AN OFFICIAL DONE FOR YOU

"ROBINIZED"

WEBSITE!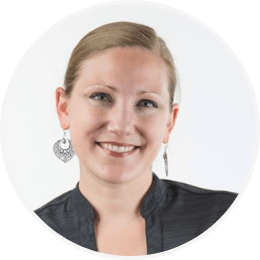 "I made the best choice ever when I chose Vertical Axion to host my website. We are a tech company, but don't do websites and I simply don't have time to wait for updates which, is why I LOVE working with Vertical Axion. They 'get' what I'm trying to do with my website to position ourselves as the expert in our field. When I send them requests for updates or additions, they deliver exactly what I want, and FAST. I hear a lot of my peers complaining about asking for modifications and their providers just not getting it right. They also complain about how long it takes for updates. You'll hear no complaints here!"
Leia T. Shilobod,
InTech Solutions
The following is included with your Producers Club
"Robinized" Website Design
Pick from multiple professional designs approved by Robin and her team to ensure exceptional ease of use and customizations.
Branded For You
Your website will be created to match your corporate logo, colors, image, and brand.
Professional Content
Website content and copy written by IT professionals, that explains your products and services in easy to understand language your customers will appreciate.
Done For You Business Blogging
Thought provoking and interest inspired blog articles written to capture the attention and drive readers to your website.
Automatic Social Media Updates
Content driven social media updates that provide consistency and brand awareness for your company.
Live Analytics
Specialized and easy to use site analytics provide insight and measurement to gauge website performance.
"Robinized" Landing Page Designs
Trackable landing pages created for your campaigns provide maximum visibility into marketing campaign performance metrics.
AxionMail Contact Platform
Email "Tech Tips", holiday emails, newsletters, special offers and marketing campaigns to all of your email contacts with our email contact platform.
Industry Leading Service SLA's
Website adds and changes are typically performed within 24 hours with many being completed in just hours.
U.S Based Service with Managed Service Knowledge
Not only will we answer our phones in the U.S, but also our employees are all from the managed services industry giving you a unique perspective and knowledge unlike any other.
Lightning Fast Delivery
A simple onboarding process, a direct call from your account manager, and a brand new website all within 24 hours sets our delivery process apart.
Additional A la Carte Services:
Custom Design
Logo Design
Stationary Package
Business Directory Listing Service
Branded Explainer Videos
Call Tracking
Custom Blogging