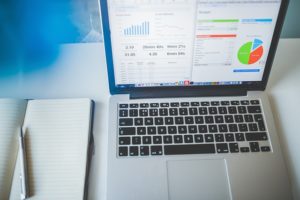 How's your company's website? How well does it convert? Do you know the answer to that question? If you don't, that's a problem.
Most company websites are varying degrees of ineffective, but there's good news. You can potentially change that by doing these three things!
Measure your results
Too often, an entrepreneur will spend money to have a website built, and once it's up and running, that's it. Items marked off of the day's "to-do" list, and onto the next thing.
Unfortunately, that's very far from what it takes to make your website work. It's incredibly important to measure the response to your website and make changes to increase your conversion.
Experiment with competing calls to action on multiple landing pages to see which one works the best. If you're not testing on a near-constant basis, you are leaving money on the table.
Experiment with different approaches to get people to sign up for your mailing list. Try new headlines. Try a radical redesign. Even a "failed" test is revealing. Over time, these ongoing experiments will help improve your conversion rates.
Get To The Point, FAST!
Today's consumer has access to so much information at such great speeds that it is much harder to get their attention for long. The reality is that most of your site's visitors aren't sure if they want to buy from you or not. Tell them why they should as close to the top of the page as possible.
Tell them what sets your company apart from the rest, and what you bring to the table that's different and compelling at or near the top of your website. This is commonly called "above the fold".
Your copy isn't the only place you need to be quick. Studies suggest that for every second it takes your page to load, you lose 7% of the people visiting your site. Be relentless about optimizing your page's load times. It should be virtually instantaneous. Work hard to eliminate bottlenecks in page loading speed.
Shorter Forms Improve Response
People often walk away from a purchase for no other reason than the order form is long and confusing.
Make sure your order form process is quick, streamlined and painless. The more hoops you make someone jump through to complete their transaction, the more likely they are to simply abandon it. Keep your forms down to the minimum about of information needed to successfully complete the transaction.
No matter if you're new to the world of business or a seasoned pro you're almost certain to get plenty of advice about how to increase your sales. The reality is that the concepts are not that much different from increasing your sales in the brick and mortar world.
There are many other steps you can take to improve conversions on your website. If you commit to doing the three things outlined above, you will have a great start to seeing a measurable difference in your conversion rates.