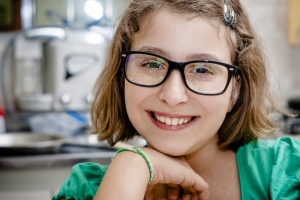 Did you know that the majority of customers are more inclined to buy something from you if you just smile? That's it – that's all it takes. A simple smile can be the one thing that brings a new sheep into your fold.
In essence, serving your customers as personally as possible should be your top goal, even on your bad days. And trust me when I say that I know we all have bad days. We have bad days every week that top bad days that we had the month before. Sometimes it has to do with difficult-to-please customers, but sometimes it has to do with our own personal lives. The fact is that a bad day is a bad day, but it's no excuse not to put your clients first.
As an employee, or even a CEO, it's important to put your best face forward at all times. Your personal circumstances don't matter when a customer is involved, especially if they're new to your business. One of the best ways to put your own bad day aside and focus on the customer is to just smile.
A single smile can affect the entire meeting that follows. It sets the tone, and a good smile can project positive feelings. It can even generate them in both yourself and in others. Even if someone else is feeling negative – or saying negative things – a smile can help them understand that you aren't a threat and you are there to help. A simple and small piece of body language can make all the difference between a sale and a potential client just walking away.
Even on the phone, a smile can instantly make a conversation more pleasant. Knowing if someone is smiling on the other end of the line is almost intuitive. You can even tell if someone is smiling online, even though you have no idea what their voice sounds like. Coming across as warm and friendly on the Internet has become one of the most important ways to gain more business, and writing a correspondence to someone with a smile and upbeat attitude can help you come across as a more warm, friendly person.
Basically, make an effort to smile, even when you don't think anyone can see it and you'd rather scowl.